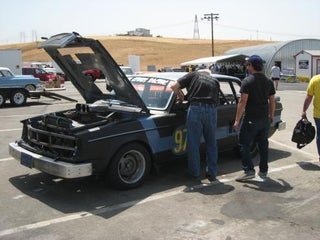 S
Teams competing in the 24 Hours of LeMons race can check in and get their cars past the tech inspection judges on Friday afternoon or Saturday morning. Teams showing up on Friday get first shot at the good pit spaces, and Team Black Metal V8olvo decided to claim some real estate today. Tech inspection went smoothly and we're cleared to race.
S

All the cars we saw were quite well-prepared, with the full complement of safety equipment. We didn't see anyone busted for blowing past the $500 price ceiling, but we only saw a handful of the 90 entrants go through the inspection... so we'll see how that plays out.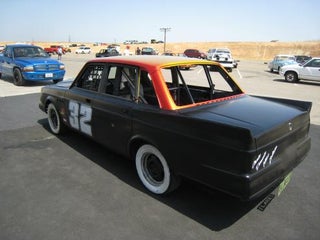 S

Plenty of Swedish steel at the race this time, including this Volvo 244. Yes, it's a 244! We counted at least five Volvos besides our own (including a 780 Bertone with a Swedish flag on the roof), plus several Saabs, and most of the cars haven't even arrived yet.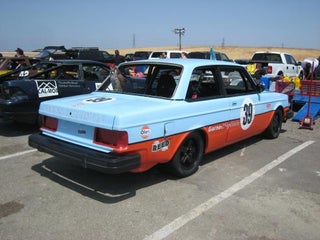 S

This 242 Turbo was at the Thunderhill 24 Hours of LeMons race back in December.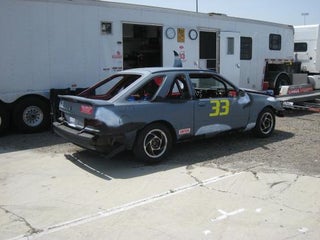 S

Hey, is that a Merkur XR4Ti?