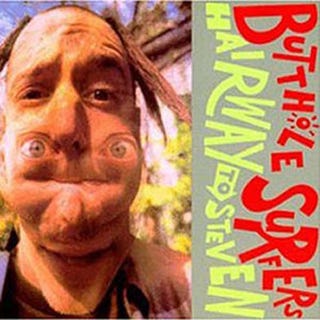 We've talked about the Ten Best Driving Albums, but what about the albums you want to listen to while you're systematically removing all the skin from your knuckles on your Hell Project? The music that just sounds best when played on the oil-spattered beater boombox that lives in the garage? This question came to me last weekend, while working on the race car...


No, really. I got past my Young Urban Nihilist phase while Reagan was still in office, so Psychic TV gets scant play in my everyday life these days... but I make an exception when I'm heading out for some serious Hell Project action. Temporary Temple is an EP-only release of a 1984 live performance, and its clangs, shrieks, groans, and general Nihilismo Garage air are ideally suited for whatever project I happen to have before me. This one is pretty tough to find (no way was it going to be on YouTube), but worth the search.

Well, there's my list. Where's yours? It's Friday- you gonna let The Man tell you how to spend your morning?