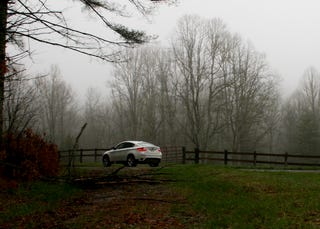 Why you should buy this car:
Odd vehicles fascinate you. You're open-minded and prepared to accept that a big, tall, heavy SUV can out-drive many a sports car. You always wanted a Lamborghini LM002 but are locked into a world of lease agreements. Your heart says sports car but your head says, "You live at the end of a dirt road in mountains that are snowbound nine months out of the year." Your own personal project car hell is creating the ultimate Dakar racer.

Why you shouldn't:
You think that lightness and simplicity are the be all and end all of automotive greatness. SUVs offend you. You need an SUV for off-roading and hauling manure. You have small children. The thought of $5 a gallon gas sends you into deep depression.