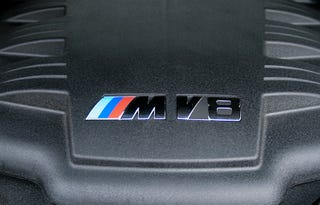 Exterior Design: ***
The 2008 BMW M3 sedan, depending on whom you ask, is either ugly or boring. We think it's a bit of both. But, packing supercar performance into a compact package that won't turn heads is definitely a positive thing. If anything, the M3 isn't subtle enough, we'd take ours — and boy how we'd take one — sans bumps and bulges. We'll add a star for any buyer savvy enough to order theirs with the badge delete option checked.

Interior Design: ****
One part subtle mixed with one part tacky, the 2008 is classic M3. Any car that combines classic BMW-type faces and design language with both red and blue stitching is a winner in our book. We'd specify either black or white for the leather, but the as-tested red is certainly, umm, eye catching. As with any BMW, the controls are precisely where your hands or feet expect to find them, making this interior work better than it looks.