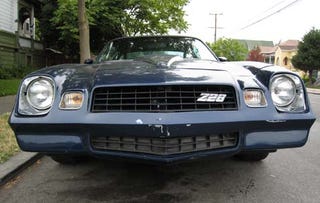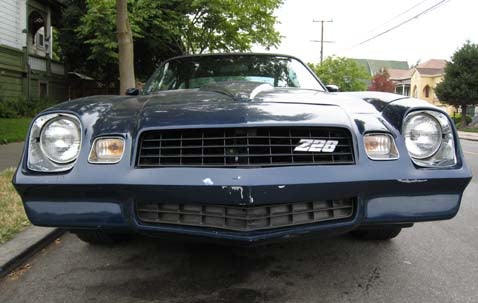 Sure, the Dead Milkmen references we all use when we're talking about the Chevy Camaro are fun and all, but "Bitchin' Camaro" is obviously about a third-generation Camaro. Recognizing that Friday's Tiny Bitchin' Camaro was modeled after a second-gen F-body, it becomes clear that what we really need to do is decide on the song that best speaks for the weltanschauung provided by the 1970-81 Camaro , particularly the later Malaise Era examples. So, we've selected some songs we think might be appropriate... and you get to vote!
Krokus- "Long Stick Goes Boom"
Ozzy Osbourne- "Over The Mountain"
Y&T- "Black Tiger"
Joan Jett & The Blackhearts "I Love Rock and Roll"
Billy Squier- "The Stroke"
Van Halen- "Unchained"
AC/DC- "Back In Black"
Montrose- "Bad Motor Scooter"
Judas Priest- "Hell Bent For Leather"
Metallica- "Hit The Lights"
Nazareth- "Hair Of the Dog"