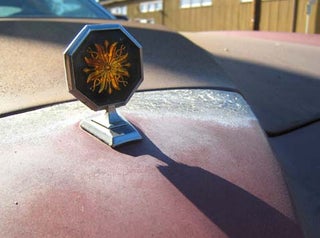 S
Some of the more observant readers noticed the old Pontiac in the background when the DOTS car was the '70 Ford LTD, a couple weeks back. Well, here's that Pontiac, a beater '75 Grand LeMans.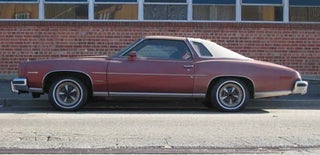 S

Parked on the Estuary waterfront (just around the corner from the Econoline pickup), this car isn't just rough around the edges.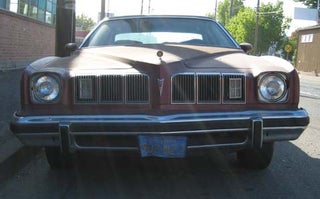 S

It's rough all the way through. But still, it looks pretty good.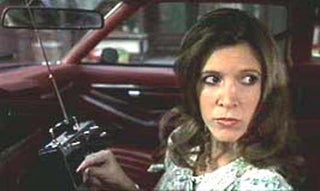 S

Carrie Fisher's character drove one of these cars in The Blues Brothers; here she is in her LeMans blowing up Jake and Elwood's hot-sheet flophouse.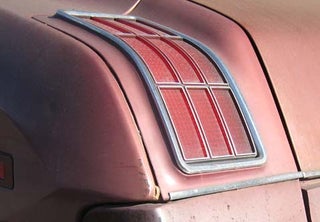 S

Detroit was still making cars with some quirky design elements back then. For example, these taillights that wrap around vertically onto the horizontal rear body surface.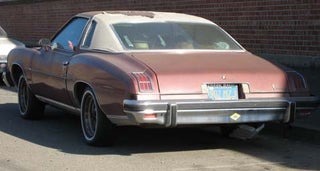 S

And those taillights actually look pretty nice installed.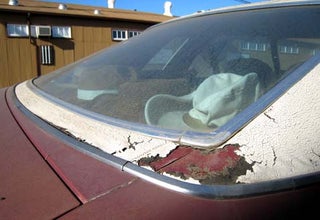 S

Of course, the vinyl top has seen better days- it's peeling a bit around the back window...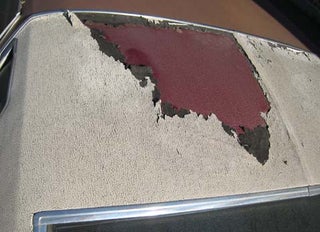 S

...and peeling a lot on the roof!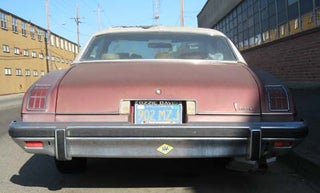 S

For '75, the California version of the Grand LeMans (by then, you had "49-state" cars and California cars, due to stricter smog standards in the Golden State) came with a 175-horse 350 engine with a Quadrajet; you could pay extra for the 185-horse 400.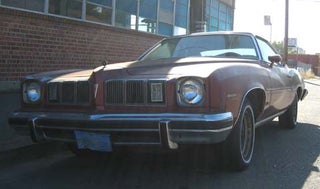 S

The fiberglass nose piece on these cars usually looked pretty bad after just a few years; they weren't made for the long haul.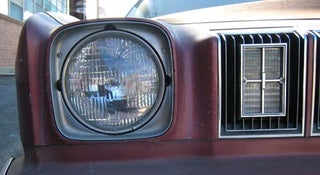 S

But the lack of power didn't stop Pontiac designers from laying on a thick coat of decoration and weird trim items. Imagine this car with a built 455 and a 4-speed. Hmm... it could be done...