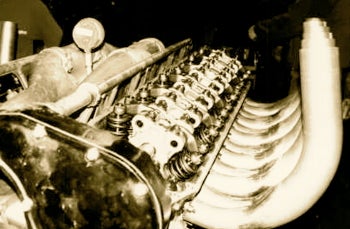 Now and then, I wonder if this malaise is not a thirtysomething crisis, and then I take a step back and realize that it really isn't. Age is merely a tipping point, where the enthusiasm of youth is finally allowed to a step back in the face of a broader historical perspective. There is a transitional moment where it's understood that while independence and DIY will always rule, they are not quite the all. There is a beauty to industry, but when industry becomes the be-all, end all, there's a spirit that gets lost. Lost yet? Let me extrapolate a bit.
I've been in a phase over the last year or so where the only things worth discovering seem old. As soon as something new happens that seems interesting but overrun with Gen-Y jackasses with eyebrow rings, I don't immediately want to know it. I want to know the history behind it. I was reading an article on the taste of human flesh today, and it raised some questions. One of the things that's noted in the piece is that while one's tongue is a limited sensory palate, the nose is capable discerning of thousands of permutations. Multiply that by the tongue's sensory receptors, and the results become a matter of splitting flagella.
Cars fall into the same gap. The NYT's recent piece on the collectibility of vintage Japanese iron is evidence enough. Sitting on the rear hatch of Bumbeck's Starion at a drift event, snacking on peppers and celery and having young kids walk up knowing exactly what the car was — and that it was a well-preserved example of the breed — was heartening. I want to know what those kids ate.