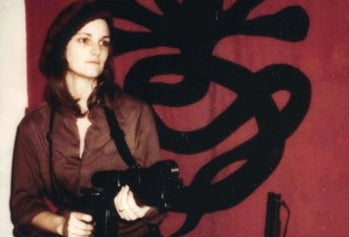 Last fall, after the Paris Auto Show, I hopped the Thalys train to Amsterdam. It was my first time on a TGV, and other than the fact that the loos stunk to high heaven and the whiny kid who caused the occupants off the carriage to cheer when he and his idiotic mother exited somewhere around Rotterdam, it was a wonderful travel experience. I grabbed a hotel room and set off in search of my pal Aziz. If in Amsterdam, Los Jalops recommend a visit to his shop, Independent Outlet, as it is simply the business. We spent the evening tooling around town on bicycles, hitting the city's rock 'n' roll bars. And then not an hour or two before the time bell rang, we happened upon a man with salt-and-pepper hair wearing a denim Turbojugend jacket. Aziz said, "Hey! Dave! That's Tony Slug!" Tony had written for Hit List, a punkzine I'd art-directed and written for back around the turn of the century. More importantly, Tony had penned the immortal line, "I'll fuck you in the ass with glazed ham, bitch!"

In the same forum, he'd also written, "I walk through Death Valley with no pants on!" Which is almost as awesome. A Dutchman who meanders through the lowest, hottest place in North America sans coulottes, sodomizes infidels with generous portions of pork products and wears a Turbonegro jacket seems like a man one shouldn't trifle with. Tony was one of the guys who kickstarted the punk scene in Amsterdam and remains an ardent supporter of rock 'n' roll to this day. He also turned out to be a very cool guy. At this point, one entirely must wonder about what this could possibly have to do with automobiles, other than me entering into some belated rant about backwards DAFs spinning donuts across Amsterdam's bridges.
Au contraire, Jalopnik freres! It has everything to do with automobiles, and let me say that I'm a bit bummed I didn't post this a week ago, as by the time this goes up, he'll have a new spiel up on the site. Now and then, Sweet Peet goes into reruns, so last week, I didn't bother to touch on the latest goings-on at Autoextremist, as he'd reposted a reflection on growing up a block away from Bill Mitchell. And since Peet only leaves his screeds up for a week, it'll be replaced by the time you read this. But it's definitely a piece that reflects on the awesomeness of Detroit in the '60s from somebody who was there.
And it was! The Stooges! The MC5! Riots! The Hemi! The Ford Cammer! The Ramchargers! The ZL-1! Super Duty! Superbird! The new '67 GTO my friend's dad bought with a 421 in it so secret he didn't even know it had a 421 until he tried to buy a part for the car's supposed 389 and it didn't fit! The Goat also apparently ran like an oxyacetylene-scalded cat on the salt.
And that, friends, is the rub. Peet says of the days of scotch und shteel:
These Car Kings worked flat-out, and they partied flat-out, too, ruling their fiefdoms with iron fists while wielding their power ruthlessly at times to get what they wanted - and rightly so in their minds - as they were some of the most powerful business executives on earth. In short, it was a world that was 180 degrees different from what goes on in today's rigid, namby-pamby, never-have-a-point-of-view-and-never-take-a-stand automotive environment.
DeLorenzo equates Mitchell's love of silver paint for his concept vehicles to the artifacts the man had accumulated from the era of Auto Union and Mercedes-Benz dominance of Grand Prix racing. It's been noted that he placed a new Ferrari in GM Styling's parking lot every year to inspire the company's designers. Hence the design of the '55 Chevy's grille. Icons begat icons. Watery-eyed appeasement begat the debacle that started with the annexation of the Sudetenland.
I spent years working as a graphic designer. I know the many strictures that one ends up with when coming up with product — and it gets harder all the time as one scrambles for new ideas. So quit. Do something else. But don't, whatever you do, suck. And managers? Give your designers and engineers what they need not to be lame. Bean-counting the creatives to death is the reason you're now bean-counting those in the manufacturing sector to death. Trickle-down economics, yo. Duh. Chuh. Etcetera.
While we often find ourselves at odds with Peter, the man has been known to really nail it when he gets to the heart of what this industry's about; how it connects to people, and more than Chris Bangle's statements about five-axis design, His Sweetness really nails the is in what it is in the following paragraph: