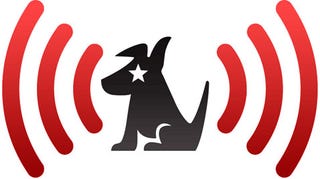 Although rumors have been running rampant since this morning, it's now official — they'll be combining in a $13 billion "merger of equals." Where have I heard that before? Oh wait, yeah — isn't DaimlerChrysler trying to sell off one of those "equals" as we speak? Anyway, here's the press release — hot off of wherever it is press releases come from these days:
SIRIUS and XM to Combine in $13 Billion Merger of Equals

*Provides Consumers with Enhanced Content, Greater Choices and Accelerated Technological Innovation

*Enables Satellite Radio to Better Compete in Rapidly Evolving Audio Entertainment Industry

*Extraordinary Value Creation for Shareholders

*Mel Karmazin to Serve as Chief Executive Officer and Gary Parsons to Serve as Chairman of Combined Company

WASHINGTON and NEW YORK, Feb. 19 /PRNewswire-FirstCall/ — XM Satellite Radio (NASDAQ: XMSR) and SIRIUS Satellite Radio (NASDAQ: SIRI) today announced that they have entered into a definitive agreement, under which the companies will be combined in a tax-free, all-stock merger of equals with a combined enterprise value of approximately $13 billion, which includes net debt of approximately $1.6 billion.
Photo credit: Gizmodo