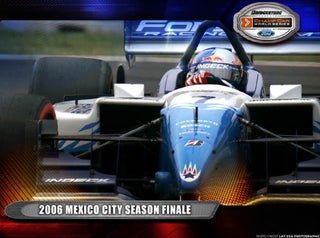 S
Just like that, in a slash of the accountant's broadpen, Ford has withdrawn its sponsorship of the Champ Car World Series, the open-wheel racing series once known as CART. Ford Racing Technology head, Dan Davis, said the company's sponsorship, "does not align with our current business objectives." Those objectives, we'd imagine, include clawing back toward profitability. So what will happen to the Champ? A merge with Indy or some other, less high-profile, fate? You call it, we listen. – Mike Spinelli
Press Release:
DEARBORN, Mich., January 24, 2007 - Ford Motor Company announced today that it would no longer serve as an official sponsor of the Champ Car World Series. Ford had participated in Champ Car and its predecessor, CART, since re-entering open-wheel racing in 1992.
"We evaluate all of our racing programs on an annual basis and have decided that this sponsorship does not align with our current business objectives," said Dan Davis, director of Ford Racing Technology. "Although we are leaving open wheel racing at this time, we're proud of our long relationship with Champ Car, its teams and drivers, and we wish them well as they try to grow the sport."
Ford's withdrawal from Champ Car will not affect the other racing programs the company currently supports, including NASCAR's three major national touring series, the NHRA PowerAde Drag Racing Series, both the Grand-Am Rolex Sports Car and KONI Challenge Series and several series sanctioned by USAC.
Related:
Wiedervereinigung? IRL and Champ Car May Finally Merge; Humbert Humbert is Sad: Lola Says Goodbye to Champ Car; More Questions of the Day [internal]