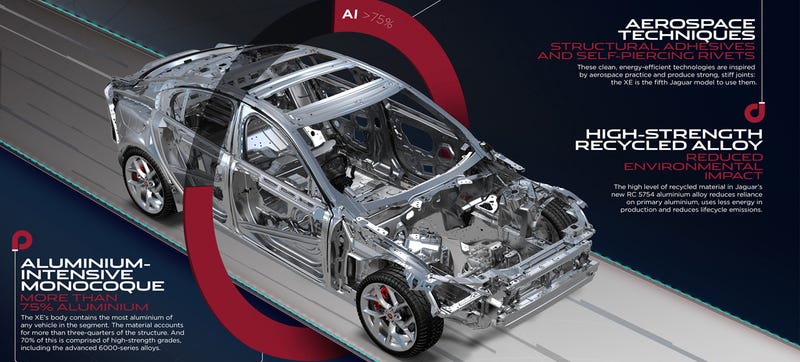 The 2016 Jaguar XE is made with huge amounts of aluminum. That cuts weight and could boost UK fuel economy to 75 MPG combined. What does that mean for Americans, though?
Well, there are two problems here:
1. American gallons are four-fifths of a British (imperial) gallon
2. America has a different test for fuel economy than what's used in the UK.