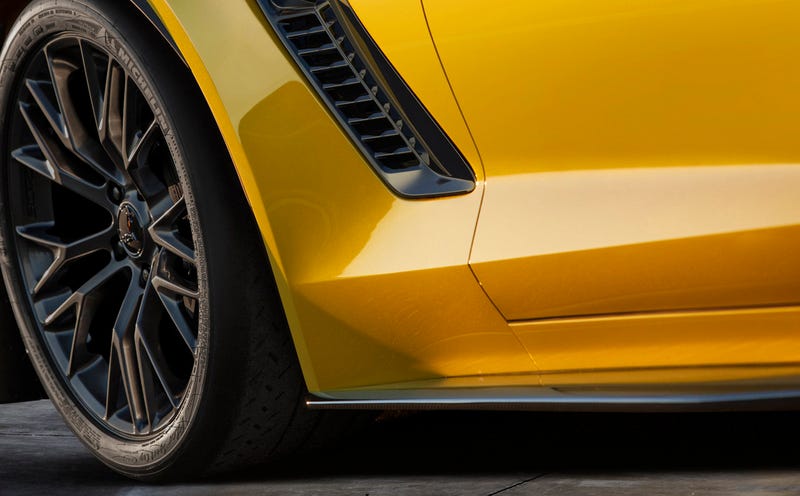 Chevrolet hates supercars. Specifically, they hate other company's supercars. That's why they make the Corvette Z06, an uncompromised road and track monster that eats Porsches for breakfast. And a new one is coming next week. Here's what you need to know.
The C5 and C6 Corvette Z06 both provided a noticeable jump in power and handling performance over their base counterparts. In the C5, the Z06 was the top performance model, while in the C6, the Z06 became more track focused and let the ZR1 handle the ultimate on road performance duties.
So what to expect from the C7? If what we've heard so far is true, it's going to be an absolute mental case.
What's under the hood?
Traditionally, the Z06 has been the pinnacle of GM naturally aspirated performance. The LS7 in the C6 is one of the great engines of all time, the absolute peak of pushrod engine tech in the current generation.
It seems like that'll be coming to an end with the C7 Z06.
The most obvious clue is the badge on the Z06, which has "supercharged" written under it. That's a pretty good giveaway.