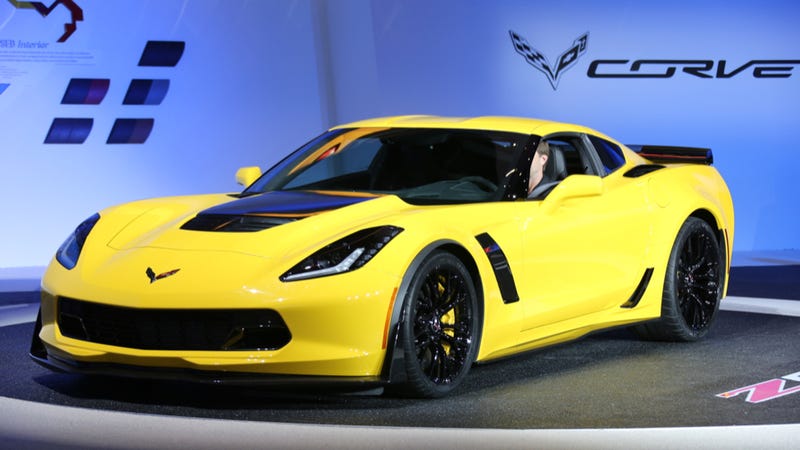 With the unveiling of the 2015 Chevrolet Corvette Z06, General Motors has done something magical. And that something magical is a loud, yellow, at least 625 horsepower middle finger to every other performance car on the market. USA. USA.
If you aren't in love with the new Z06, I don't know how I can help change your mind. Even GM's Mark Reuss called it "the big nasty," and I think that's totally apt. Let's start off with how it looks. You have extra aero bits all over the car to help make the already slippery Corvette Stingray produce some actual, tangible downforce.
And none of this aero work is subdued either. If you like flying under the radar, don't buy a Z06 since it has the stealth qualities of the Empire State Building. And all of those looks aren't just posing. This isn't a 1995 Civic with a body kit.