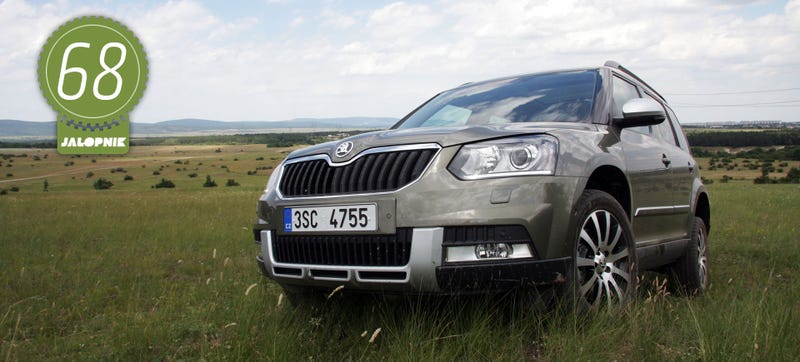 The Skoda Yeti is basically a Golf wearing rock climbing shoes that offers more space and slightly better value since it doesn't have a VW badge. But is America missing out on not getting Volkswagen's Czech family car?
(Full disclosure: Since my American colleagues can't get their hands on their beloved Skodas without flying here, Skoda was nice enough to lend me four cars for a month to show you what they can do using VW's tech. No Czech out jokes, I promise.)
As far as spacious family cars go, Skoda pretty much has that field covered. They have the Roomster, the Rapid Spaceback, the Yeti and Yeti Outdoor, the Octavia Combi and the Superb Combi if you want to haul your stuff in executive style.
The Yeti is by far the most adventurous of the bunch, especially if someone is willing to spend more to get the Outdoor version with the Haldex all-wheel drive. If you have two kids (which is the European average), that package is pretty hard to beat as far as versatility goes.
This facelifted version is still built on the trusty old PQ35 platform instead of VW's fancy MQB like the 2015 Audi A3 or the Mark 7 Golf, but don't think for a second that it matters. The Yeti is lovely.