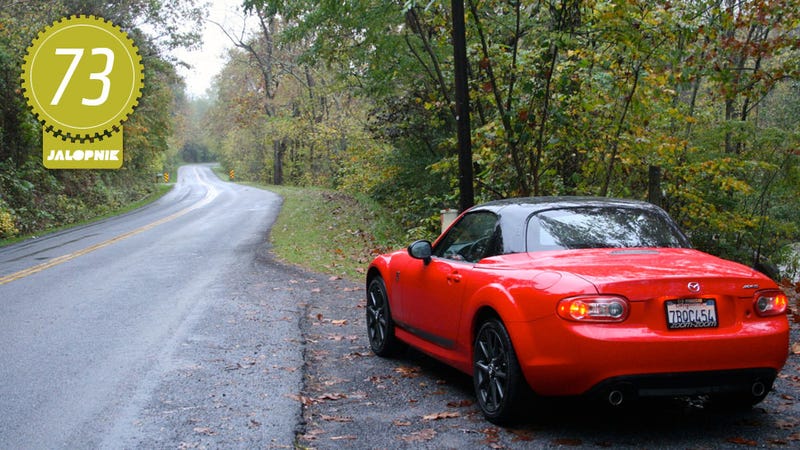 MIATA. It is the answer to every possible question. Its name is an old High German word that means "reward." More of them are tracked every weekend than just about any other car. It is scientifically impossible to not have fun driving one.
In fact, whenever someone gets around to updating the Holy Bible (something that should have happened a while ago, if you ask me) they should probably add something about the well-known fact that the Miata was created by God himself. Something like this:
And on the Eighth Day, God decreed that there should be a lightweight, rear-wheel drive convertible just like the old British ones except that it doesn't leak oil on the showroom floor or have and electric system designed by Satan. So he created the Mazda Miata. And people raced it on the next Seventh Day. And it was good.
Something like that. Just worded better, obviously. I am the last person who should be giving advice on Scripture.
Everyone who loves to drive swears by the Miata. But if you check out a 2014 Miata, you'll realize that something odd has happened to it lately: it got kind of old. The current generation NC Miata has been around since 2005 when it debuted as a 2006 model. There's a new one that will also underpin a new Alfa Romeo roadster on the horizon, but that's a ways away.