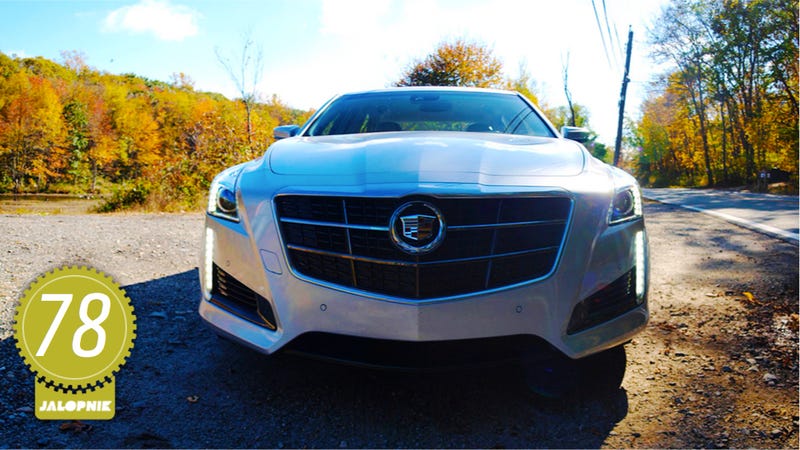 I'll just say it. The 2014 Cadillac CTS is easily the best sedan General Motors has ever built. Ever.
(Full Disclosure: Cadillac wanted me to drive the 2014 CTS so bad that they gave me considerable seat time in both the 2.0T and the Vsport. I also definitely didn't go on a dirt road and slide it all over the place at one point. Nope. That certainly didn't happen.)
When Cadillac started reinventing itself, the CTS was the workhorse in its lineup. It was positioned to compete with both BMW 3-series and BMW 5-series sized competitors. And other than the glorious CTS-V, the hard working Caddy suffered for it. They compared it to the 3-Series at some times, the 5-Series at others, which meant that the CTS didn't have a defined identity. It had to be all things to all people all at once.