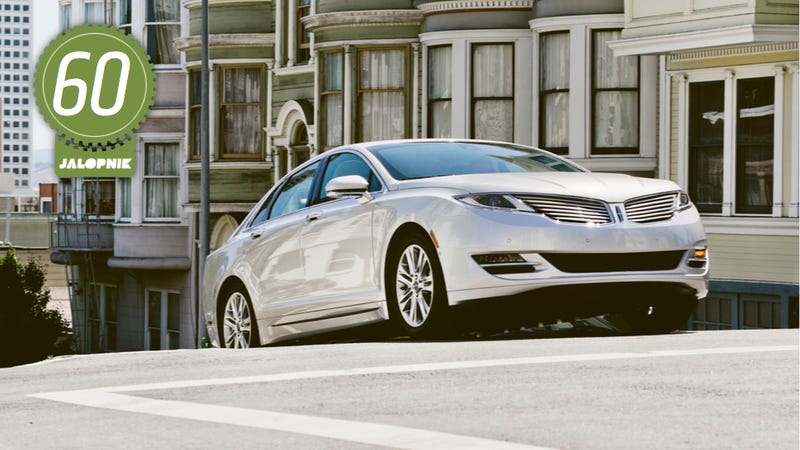 What is Lincoln? Sorry, I mean the Lincoln Motor Company? There are concierges. Date nights. And this, the Lincoln MKZ. Is it a real luxury car, or is it a Fusion in a magician's outfit?
(Full Disclosure: Lincoln, I mean the Lincoln Motor Company, wanted me to drive the MKZ so badly that they let me have one for a weekend trip down to Virginia. A friend that got in the car thought that the push button gear selector was from space. Oh, my pal Kevin McCauley took these great photos of an MKZ when he was at Pebble Beach. Check out more of his work here.)
If Cadillac is GM's BMW, then Lincoln wants to be Ford's Lexus. Caddy's focus for the last decade or so has been becoming one of the world class sports sedan makers. Lincolns are rebadged Fords, a page from the Toyota playbook that has paid them dividends over the years. The difference is that Cadillac's focus on becoming a legit sports sedan maker has worked.