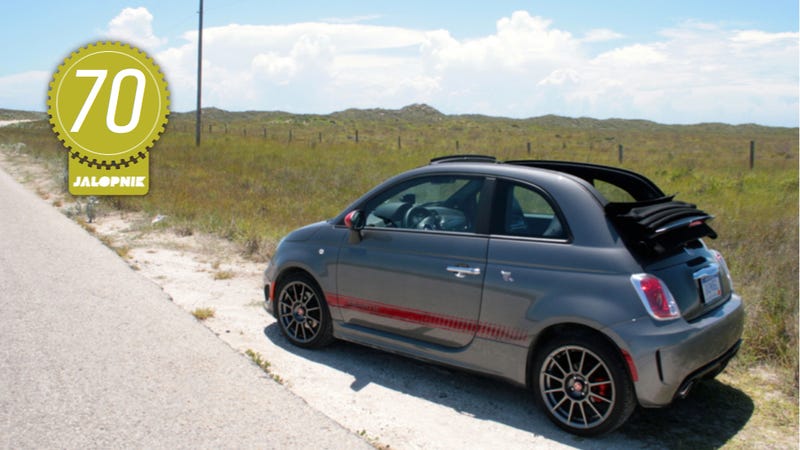 It is possible to drive the Fiat 500 Abarth Cabrio like a normal, sensible person. It is possible to shift gears at a rational 2,500 RPMs so you can avoid blasting pedestrians with its obscenely loud baby Ferrari exhaust like you're Maverick buzzing the tower in Top Gun.
It is possible to keep it out of torque-boosting Sport Mode, to keep its convertible top closed up tight, to not try and make right angle turns at high speeds. It is possible to have one in your possession without actively finding any and every excuse you can to take it out for a joyride.
It is possible to do all of these things. It's just very hard, and you won't ever want to.
(Full disclosure: Fiat was kind enough to lend me a 500 Abarth Cabrio for the first leg of my trip through Texas, in which I visited family and friends and got a firsthand lesson in the hellish August heat that made me leave in the first place.)
My first experience with the 500 Abarth came a few months ago when I managed to talk my way into the seat of one during the 500L drive. (I mean, really, which of those would you rather drive?) At the time I was convinced it was the most fun car I had driven since we brought the SRT Viper to Texas with Gizmodo.