This does not help with my obsession with owing one of these someday.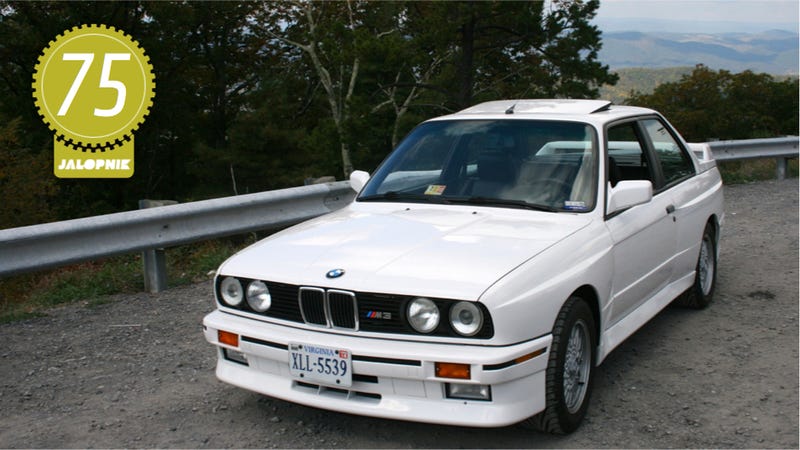 It has been described as one of the greatest enthusiast vehicles ever made. It roundly tops lists not only of the best BMWs ever made, but of best driver's cars in general. It remains the winningest vehicle in all of sports car racing. Its nickname is the not even remotely subtle "God's Chariot."
I am, of course, talking about the E30 BMW M3. More than 25 years after its inception, it continues to command near-universal respect among speed fans of all stripes.
And in recent years, the original M3 has achieved an oddly mythic status among car guys and gals. So much hype surrounds the car that you would almost think it can smoke a Bugatti Veyron in a straight line, cure cancer, eliminate the national debt and give us all rock hard Chris Hemsworth-like asses with its magical rainbow-spewing exhaust.