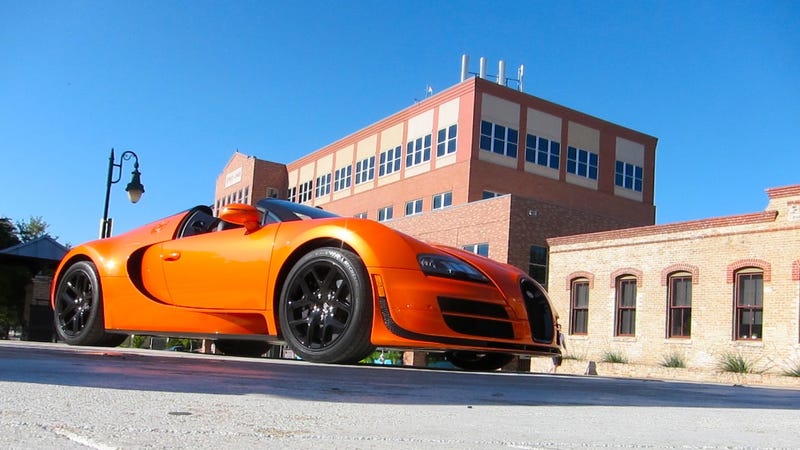 1. The first thing you need to know about the Bugatti Veyron Grand Sport Vitesse — the fastest convertible in the world with a 254 mph top speed — is that it is difficult to drive. Not because of its immense horsepower, or its gargantuan price tag, but because of other people.

They always want to get close to you, and you have to do your best to dodge them.
Imagine you're the superhero who saved the entire world from an alien invasion, and you're sitting in a convertible as it rides through in the parade thrown in your honor. You're waving to your adoring public, all of whom are ecstatic just to get a glimpse of you. That's what it's like to drive a Bugatti.
Everyone wants to photograph it, to get video of it, to merely see it. People will follow you closely for miles in their Nissans and their Tahoes just to get a few snapshots or to wave to you. Some will even run out of their cars in heavy traffic to score some pictures with their iPads. No one rolls your eyes at you the way they would at the rich douchebag in the Ferrari; they're too busy trying to bask in the Bugatti's glow for just a little bit.
This can make it kind of tricky to drive.
(FULL DISCLOSURE: Bugatti had a Veyron at Austin for the F1 event. We badly wanted to drive it. We asked, they said 'yes, of course' and that was it.)
This story originally ran Dec. 6, 2013 and is being reposted in honor of the new Bugatti Chiron.