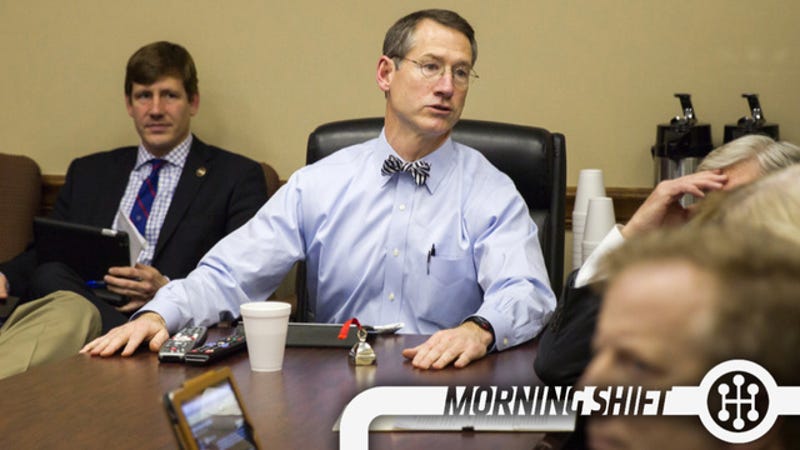 This is The Morning Shift, our one-stop daily roundup of all the auto news that's actually important — all in one place at 9:30 AM. Or, you could spend all day waiting for other sites to parse it out to you one story at a time. Isn't your time more important?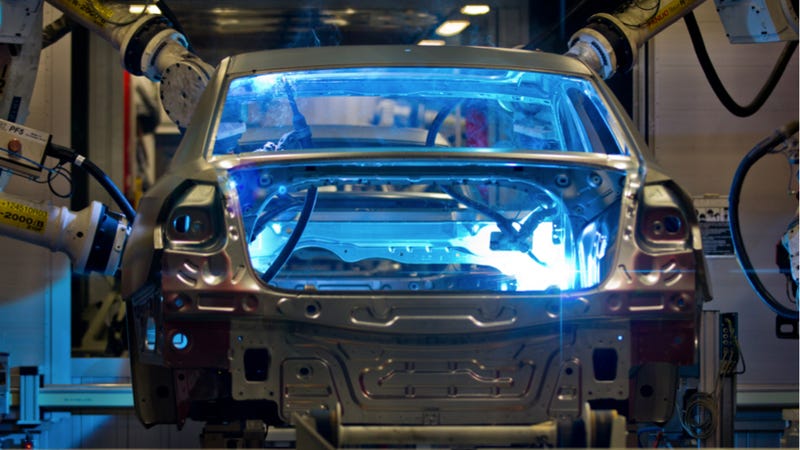 Therefore, in the face of the UAW vote in Tennessee tomorrow, we've got this gem from Dave Shepardson's wrap up:
On Monday, Tennessee State Sen. Bo Watson, R-Chattanooga, said if VW workers vote to join the UAW, then "I believe any additional incentives from the citizens of the state of Tennessee for expansion or otherwise will have a very tough time passing the Tennessee Senate," according to local news reports.
The overriding concern of Republicans in the state is that somehow having unionized labor in Tennessee is going to lead to the kind of economic troubles you've seen in Detroit.
This is nonsense on so many levels. First, if you foil the expansion of jobs in your own state to save jobs you are the problem. Conversely, if you're worried about becoming like Detroit don't put all your eggs in one manufacturing basket. Third, there are many reasons why Detroit went in the shitter and unionization was only one contributing factor.
Most importantly, of course, is that Tennessee is still a "right to work" state, which means that workers don't have to become members.
Tennessee Gov. Bill Haslam did make that point that part of the appeal of the state is that it isn't a union stronghold, but, once again, in a Right-to-Work state no one has to join a union.
Ultimately, it comes down to the people who work at the plant to decide what they want to do.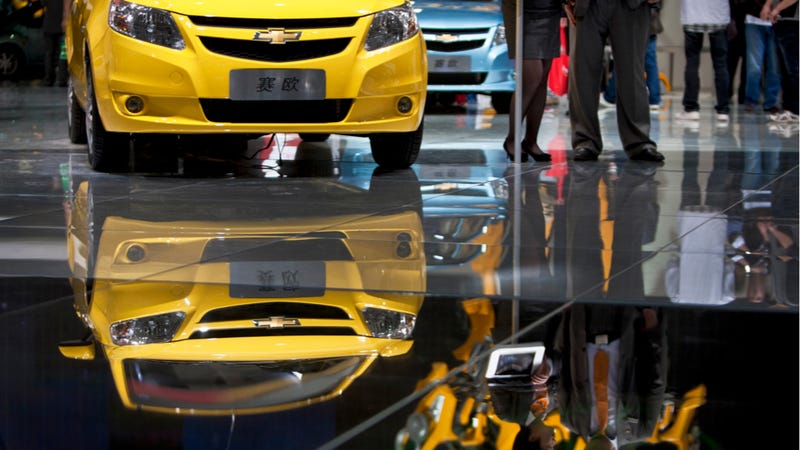 Buick was up 16%, Cadillac was up 300%, Wuling was up 14%, Baojun was up 28%, and only Chevy was flat selling about 0.2% down year-over-year. Here's the full report here.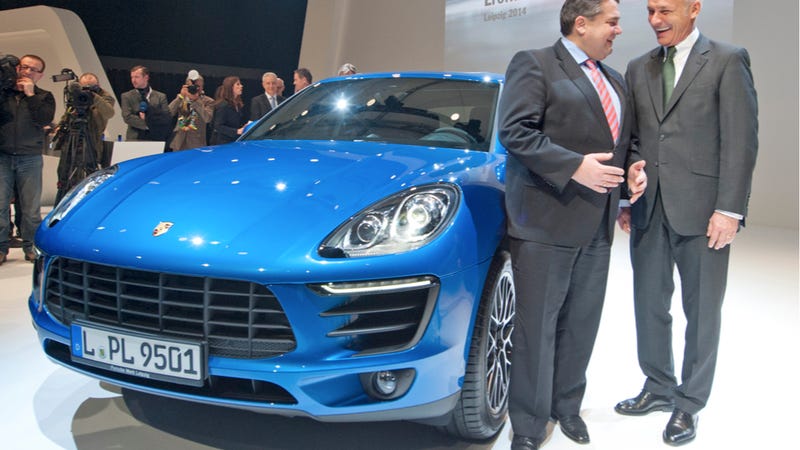 Porsche already planned to sell about 50,000 of them a year but they're ready to boost production beyond that, a triumphant CEO Matthias Mueller tells Bloomberg.
That would push their 2015 sales above 200,000, when their goal was originally to do so in 2018.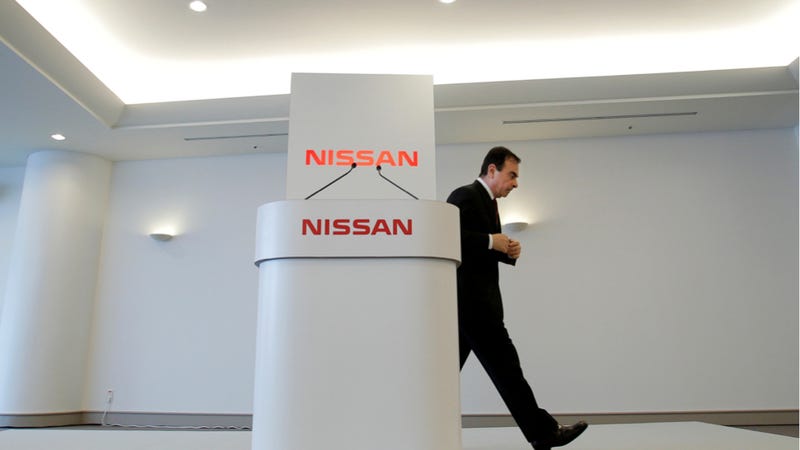 But someone has to be the worst best, and that company is Nissan, who is the "least profitable." That sounds like a decent problem to have, like being the "least well-endowed," yet it underscores disruptions in the force. Per Bloomberg, again:
It's an about-face for Chief Executive Officer Carlos Ghosn, whose company led all Japanese carmakers in profits almost two years ago, when it was faster than its peers in recovering from the natural disasters of 2011, moving production overseas to counter the stronger yen and expanding in emerging markets. Today, Nissan is recovering from production delays, facing slowing emerging markets and missing out on the earnings boon from the weaker yen.

"There's a sense of crisis in the company and Ghosn has started to address problems," said Tsuyoshi Mochimaru, an auto analyst at Longine, a Tokyo-based investment analysis firm. "Things will improve, but will take some time."
Still, not a terrible time to reorganize.
5th Gear: Blame Old People For Driving Less?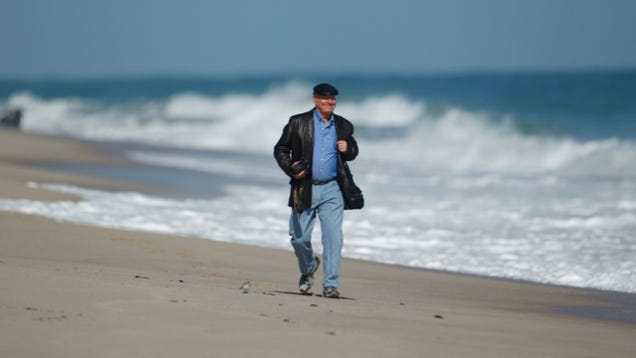 Everyone screams "millenials" when it comes to the fewer miles being driven each year, but a new study points to older demographics.
The most important group of drivers are those age 35 to 54. They're in their prime working years, driving an average of 15,291 miles per year, according to the Department of Transportation. But driving falls off quickly as people move into retirement. Americans age 55 to 64 drive fewer than 12,000 miles per year, on average. And Americans age 65 and older drive an average of only 7,650 miles per year — half what they drove in their prime working years.

That's a critical difference, because after rising for decades, the number of prime-driving age Americans plunged by 2.8 million over the last eight years as baby boomers age into their 60s. The number of prime-age drivers peaked at the exact time miles driven per capita peaked.
Ahem.
Reverse: History Repeats
After a six-week sit-down strike by General Motors (GM) autoworkers at the Fisher Body Plant No. 2 in Flint, Michigan, GM president Alfred P. Sloan signs the first union contract in the history of the American auto industry. The strike was organized by the United Auto Workers (UAW), which wanted to be recognized as the sole bargaining authority for employees at GM factories. The UAW, founded in 1935, also demanded improved working conditions and job security for GM autoworkers. At the time of the strike, GM, which was founded in 1908 by William Durant, had been the world's largest automaker since the early 1930s.
[HISTORY]
Neutral: The Big Vote Is Tomorrow, What's The Outcome? Does VW get a unionized plant in Tennessee or do the workers there reject it?
Photo Credit: AP Images