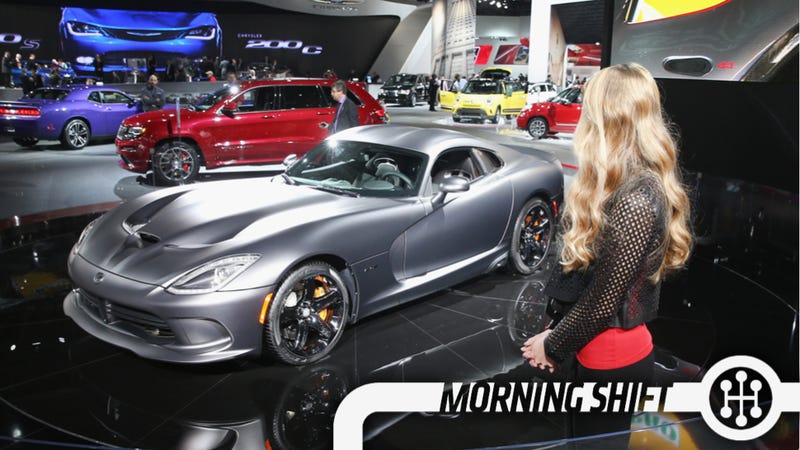 This is The Morning Shift, our one-stop daily roundup of all the auto news that's actually important — all in one place at 9:30 AM. Or, you could spend all day waiting for other sites to parse it out to you one story at a time. Isn't your time more important?
1st Gear: And They're Dutch-Based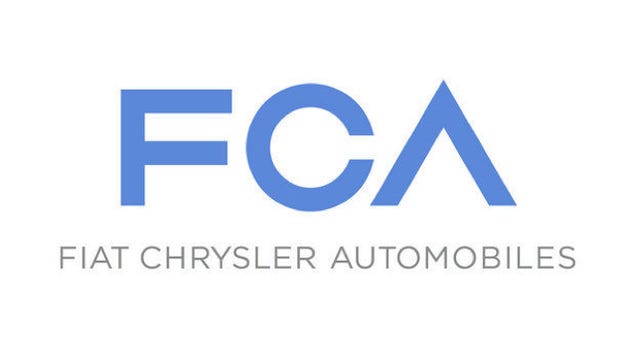 If you were curious what the hell they'd call the recently united Fiat-Chrysler corporations (our money was on Chrysliat) then wonder no more, it's going to be called Fiat Chrysler Automobiles and have a remarkably shitty logo according to The Detroit News.
Fiat first, eh?
And while the name is obvious, that's where the obviousness ends. As we already reported, the company is going to have a tax domicile in the UK, list primarily on the NYSE and secondarily on the Milan index.
So where is the company actually based? Michigan? Italy?
Nope, they're a Dutch holding company now. Many props to you if you guessed that.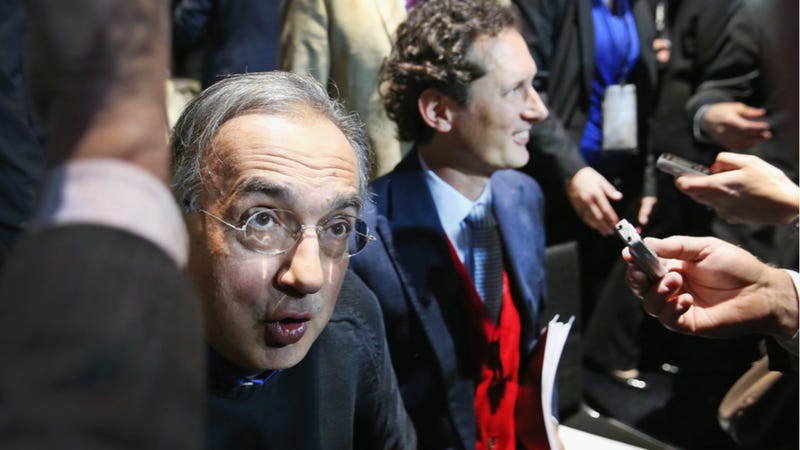 That means no dividends to its investors and another reminder that, while Fiat "saved" Chrysler, it's Chrysler that's now in the position of saving Fiat.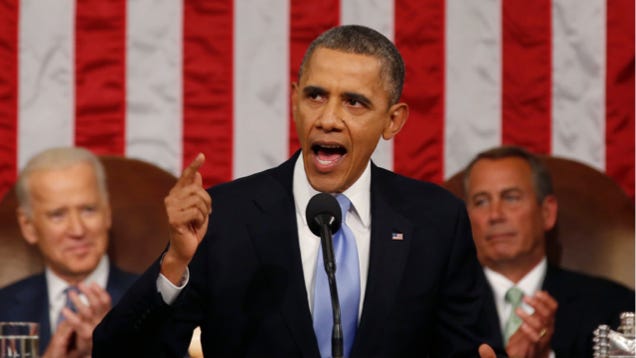 President Barack Obama cited new General Motors CEO Mary Barra as an example of those who strengthen America by realizing their dreams through hard work.

"That's what drew our forebears here," he said in his State of the Union address Tuesday. "It's how the daughter of a factory worker is CEO of America's largest automaker," he added, as television cameras focused on Barra, attending as a guest of first lady Michelle Obama.
The reference to GM is a good one for the President as the company is profitable, successful, and no longer government owned. It's also worth noting that the bailout started under George W. Bush.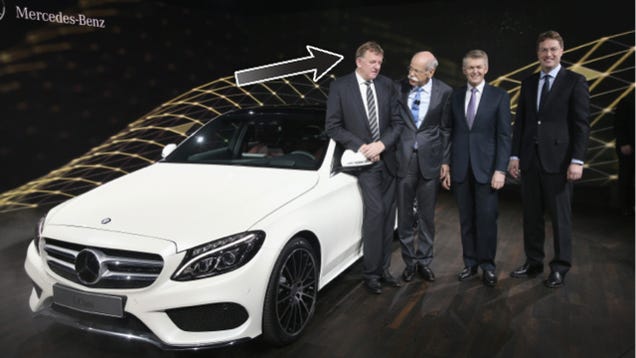 Simple, says the WSJ:
In an interview Tuesday, Mr. Renschler said he decided to leave Daimler for "a lot of reasons," including the contenders for Mr. Zetsche's job "are all more or less the same age. If Dieter wants to work for six years, I would not be happy to do my job." Mr. Renschler said he decided to leave the company for "a different perspective."
That's some pretty cold shit for an exec to say and now I'm curious where Renschler is going to end up.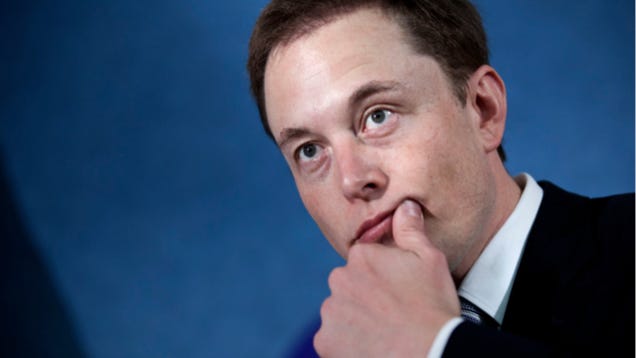 Still, this Bloomberg piece makes a decent argument for him toning it down a bit.
"I'd like to get into the habit of exceeding expectations," said Musk, 42, in the phone interview last week. He envisions building a half million electric vehicles annually at Tesla's Fremont, California, plant, without saying when that will happen. "We're at a measly 30,000 unit a year run rate."
Please don't change Elon.
Reverse: This Reminds Me, You Should Go Read 'Assassination Vacation'
On this day in 1843, William McKinley, who will become the 25th American president and the first to ride in an automobile, is born in Niles, Ohio. McKinley served in the White House from 1897 to 1901, a time when the American automotive industry was in its infancy. During his presidency, McKinley (who died from an assassin's bullet in September 1901) took a drive in a Stanley Steamer, a steam-engine-powered auto built in the late 1890s by brothers Francis and Freelan Stanley. The Stanley Motor Carriage Company produced a number of steam-powered vehicles before going out of business in the early 1920s, after being unable to compete with the rise of less expensive gas-powered cars.
[HISTORY]
Neutral: Fiat Chrysler Automobiles Good name? Bad logo? What do you think?
Photo Credit: Getty Images