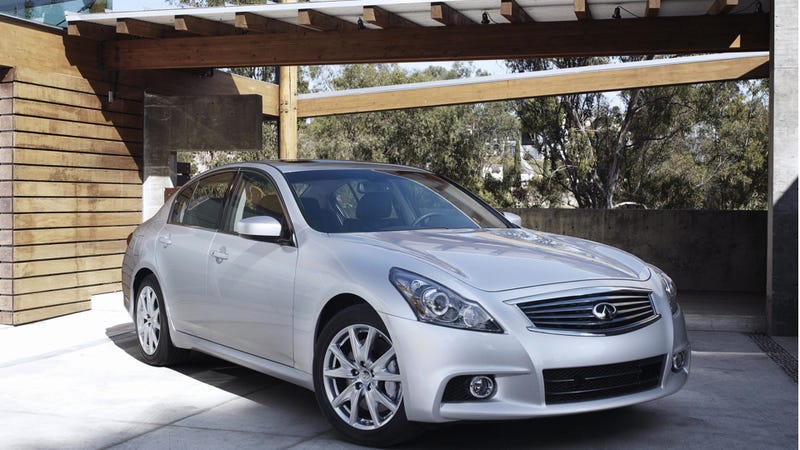 Car and Driver spoke to Infiniti Americas VP Michael Bartsch, who confirmed the G37, which you can still buy new this year even though its replacement Q50 is on sale, will stick around for 2015. Only they're going to pick some different letters and numbers from the parts bin and call it the Q40.
It's like the Nissan Rogue Select all over again. That's not far off, though.
Bartsch says Infiniti dealers weren't being luxury enough when they tried to move inventory and "weekly deals in circulars aren't a path to lofty profits and residuals for a luxury brand," he told Car and Driver. Keeping the G37/Q40 around, their fourth-best seller in December, allows it to be the blue light special for longer in the hopes Infiniti dealers will learn to keep transaction prices higher.
So to that, we say go get a Q40 instead of a Q50 if you want a great deal.
Photo: Infiniti