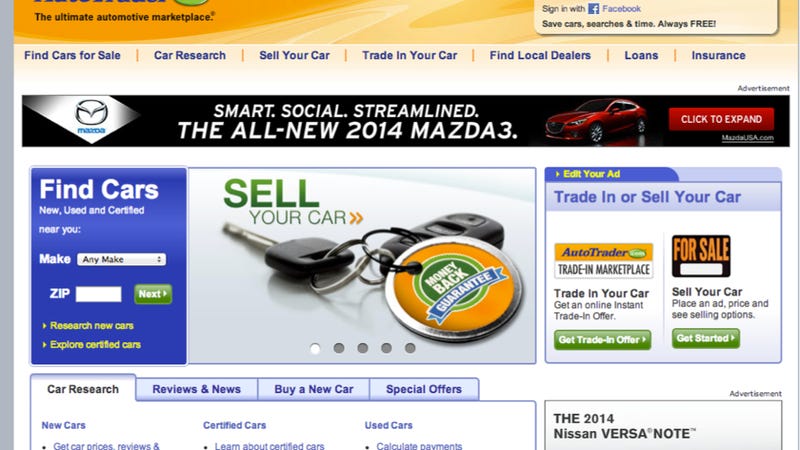 This is The Morning Shift, our one-stop daily roundup of all the auto news that's actually important — all in one place at 9:30 AM. Or, you could spend all day waiting for other sites to parse it out to you one story at a time. Isn't your time more important?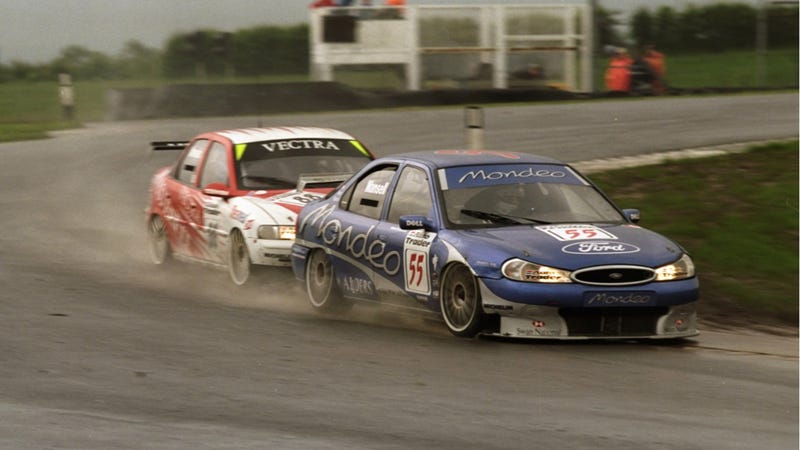 That's at least twice the value of Jalopnik.com. How does AutoTrader have that kind of sway?
I'll let The Wall Street Journal explain:
These are flush times for leading Web-based middlemen of everything from airline tickets to hotels to cars. As commerce moves quickly to these platforms, the best-known, best-capitalized ones are able to capture outsize market share. AutoTrader has reported steadily increasing sales as more consumers start the car-buying process online and the auto industry continues to rebound from the recession.
It should be noted that Cox launched AutoTrader.com and sold 25% of it to an equity firm in 2010. That firm is going to be making a 3x return on the $640 million they invested in it.
Now that Google appears to be staying out of the business it probably seems like a safe investment.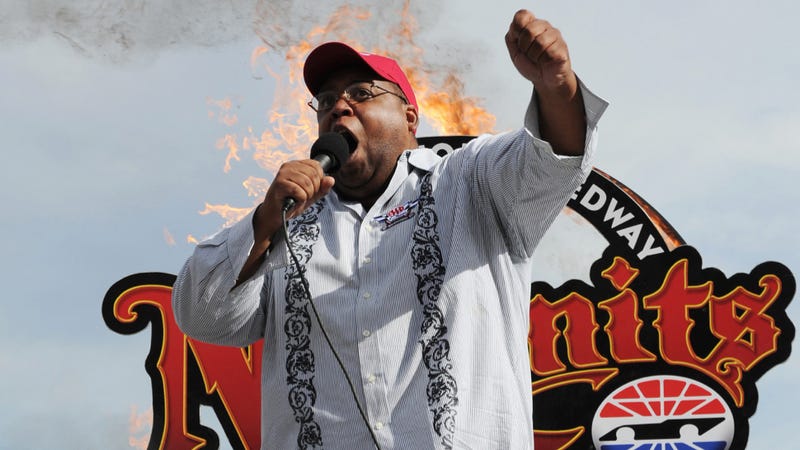 NHTSA Administrator David Strickland has said he'd have a decision on whether or not automakers would be required to make car companies include auto-braking tech (i.e. the car brakes for you if it senses a collision) and vehicle-to-vehicle communications.
So far, according to David Shepardson, Strickland has missed two deadlines to determine when/how those requirements will go into effect. Also, that's the worst shirt and best shot of Strickland ever.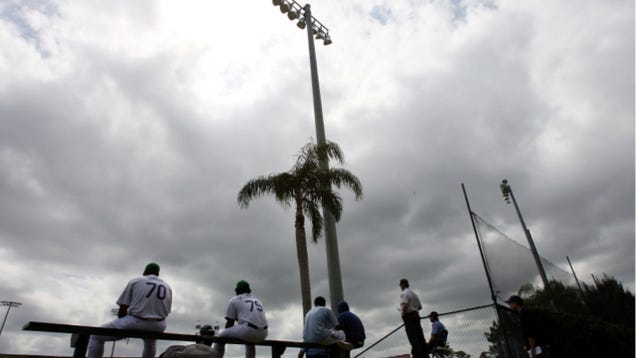 This morning's Bloomberg report on the Fiat purchase of the UAW VEBA's share of Chrysler has this fun detail:
With the two sides getting closer, Marchionne requested a meeting with the fund's advisers, including Alain Lebec, senior managing director of Brock Capital LLC. That meeting took place at Lebec's residence in Vero Beach, a resort town on the Atlantic coast, two people said.
There are worse ways to spend a Christmas.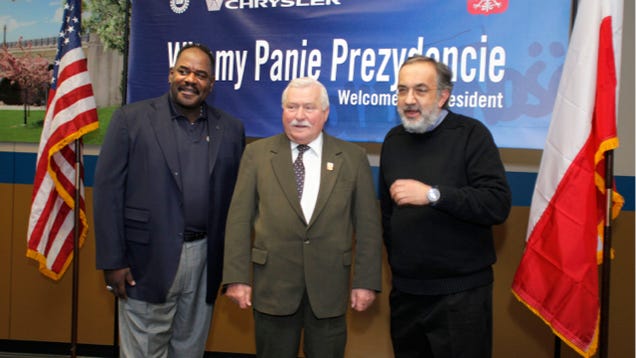 On the UAW's Chrysler Facebook page, a number of union members expressed doubts. "They are going to suck money out of Chrysler like Daimler did," read one post.

"We thought it was bad after Daimler had us. Watch now that Fiat has its hands in the cookie jar," another worker wrote.

There is concern in Italy as well. Italian unions have feared the merger with Chrysler could weaken their job security, pay and benefits. Their leaders appealed to the Italian government to safeguard their future.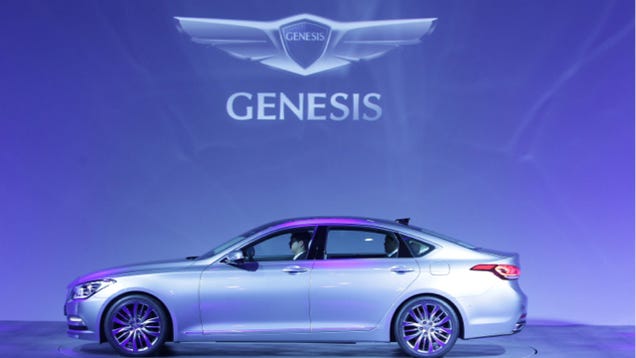 Chrysler sales also up 6% with the new Cherokee bringing in 15,000 new buyers. Cars like the 300, 200, and Dart were all down, though.
Reverse: Happy Birthday, Get Better
Michael Schumacher, who won a record seven Formula One (F1) world championships, is born on January 3, 1969, near Cologne, Germany. In a 16-year Formula One career that began in the early 1990s, Schumacher's numerous F1 accomplishments also included records for most Grand Prix victories (91), most pole positions (68; the most favorable place to start a race, the pole position is awarded to the driver with the fastest qualifying time for the race) and most career points (1,369; an F1 driver earns points based on where he places in a race).
[HISTORY]
Neutral: Do You Use KBB, Edmunds, AutoTrader, Or Any Of Those Sites? How often?
Photo Credit: Getty Images