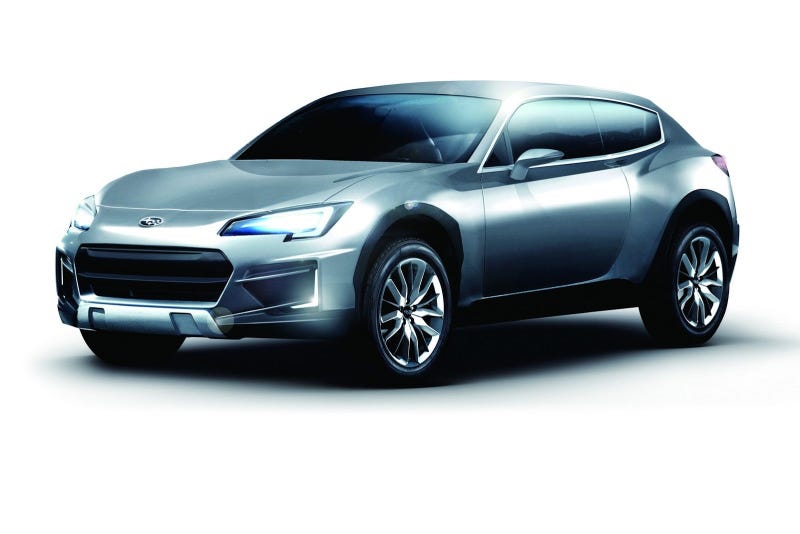 Meet the Subaru Cross Sport Design Concept. It's a lifted Subaru BRZ wagon. No, you are not dreaming. It's real and it's fantastic.
@subaru_usa BRZ WAGON! The Cross Sport Design Concept adds two inches and a taller roof. Also perfection. pic.twitter.com/5ja9Sdyppk

— Road & Track (@RoadandTrack) November 20, 2013
According to Autocar, it's rear wheel drive, a little taller, and uses a CVT (BOOOOOOOOOOO).
But BRZ WAGON!