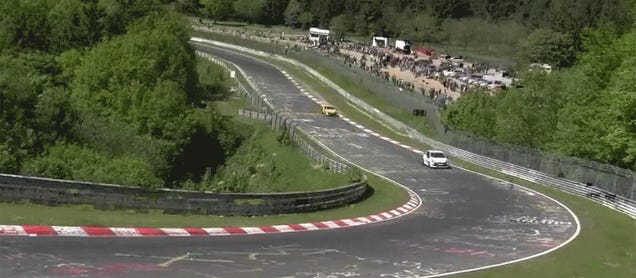 Let me start by saying that I believe there is no shame in crashing your car or motorcycle at the Nürburgring. If you have the guts to drive one of the world's most difficult and dangerous race tracks, you're braver than most.
The good news is that none of these crashes resulted in serious injuries. Most of the cars just ended up with front or rear end damage, although there are a couple extremely lucky motorcycle riders who really seem to skirt disaster. Easily the nastiest one involves a 3-Series at the very end.
Be warned that you're still watching a litany of Porsches, Lotuses, BMWs and Volkswagens crunch into guardrails, and that could potentially make you sad.
Hat tip to Carscoops!